US 20/26 Resurfacing Projects
Boise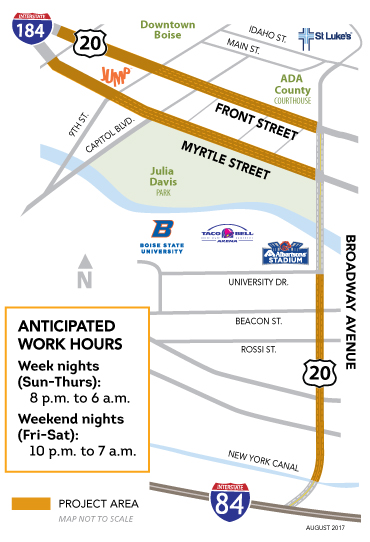 The Idaho Transportation Department will complete repaving Front Street, Myrtle Street and Broadway Avenue (US-20) in spring 2018.
US-20 Construction: Front, Myrtle & Broadway
Crews have completed resurfacing on Broadway from University to Rossi and updated pedestrian ramps along Broadway and Myrtle. Crews continue to work on the pedestrian ramps on Front Street.
Construction started in August 2017 and has been suspended until spring 2018.
Pavement rehabilitation and upgrades to ADA ramps.
Engineer's estimate: $3.3 million.
For all construction projects' information go to Southwest Idaho's Highway Construction List
Caldwell-Meridian

COMPLETE – U.S. 20/26 Resurfacing: Borchers Lane to Locust Grove Road
The Idaho Transportation Department (ITD) resurfaced U.S. 20/26 from Borchers Lane in Caldwell to Locust Grove Road in Meridian. The project will extend the road's lifespan and prevent more costly repairs in future years.
---
This project was completed in July 2017.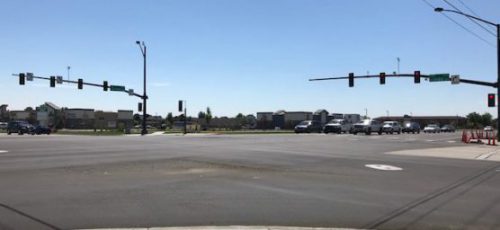 ---

---
• For more information go to Southwest Idaho's Entire Highway Construction List
---
CALL 208-334-8938 | EMAIL Jennifer.Gonzalez@itd.idaho.gov