Overview
---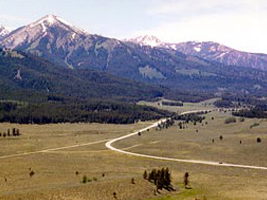 District 4 headquarters is located at 216 South Date Street in Shoshone. Devin Rigby is the District Engineer. Former Idaho Legislator Jim Kempton, of Albion, represents District Four on the Idaho Transportation Board.
District 4 is made up of 11,553 square miles and maintains 2,321 lane miles and 290 bridges. It is the third largest district by area and by population with over 185,000 residents. District 4 has a diverse landscape with the highest Idaho mountain highway pass (Galena Summit, 8,721 ft.), fertile farms and the Snake River plain.
---
District 4 Phone: (208) 886-7800
District 4 Fax: (208) 886-7895


Jim Kempton
Board Member
(208) 673-6261

Devin O. Rigby
District Engineer
Email Devin
Construction List
2018 Highway Construction in South-Central Idaho
NOTE: All projects are slated to begin in the Spring/Summer of 2018.
Go to 511.idaho.gov for the latest construction and traffic details.
News
Design Projects & Corridor Studies
Completed Projects
Contact Info
District 4 Phone: (208) 886-7800
District 4 Fax: (208) 886-7895
---
Media Contact:
Jessica Williams
Public Information Specialist
District 4, Idaho Transportation Department
208-886-7806 | Jessica.Williams@itd.idaho.gov
Freight