This Independence Day, the Idaho Transportation Department's Office of Highway Safety (OHS) is working with law enforcement to keep roads free of impaired drivers. July 1-15 officers from at least 60 agencies across the state will dedicate patrols to looking for drivers under the influence of drugs and alcohol.
According to OHS data, impaired driving was the cause of 1,501 crashes in 2019, resulting in 99 deaths in Idaho. There were 8,084 DUI arrests. With COVID restrictions lifting and summer activities ramping back up, many Idahoans are eager to get together with family and friends. Please keep safety in mind when gathering to celebrate.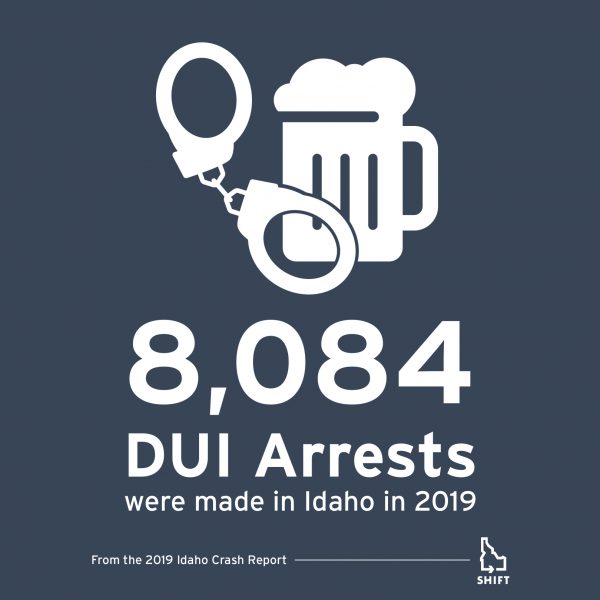 "We want everyone to enjoy the Fourth of July holiday, but it's important to be responsible on the road," said OHS Manager John Tomlinson. "As you make your plans for the long weekend, also make a plan for a sober ride home."
Driving under the influence of any substance is dangerous and illegal. During last summer's Fourth of July impaired driving campaign, law enforcement officers made 140 DUI arrests. While additional officers will be on the lookout for impaired drivers, we can all do our part to keep Idaho's roads safe. Celebrate with a plan and remember these safe alternatives:
It is never okay to drink and drive. Even if you've had only one alcoholic beverage, designate a sober driver or use a ride sharing service to get home safely.
Wear a seat belt! It is not only the law, it is the best defense in a vehicle. Buckling up helps prevent injury and death if involved in a crash.
If you see a suspected impaired driver use your cell phone in hands-free mode to call *ISP (that's STAR, I-S-P for Idaho State Police) or 1-800-233-1212.
Do you have a friend who is about to drink and drive? Take the keys away and make arrangements to get your friend home safely.