News
Overview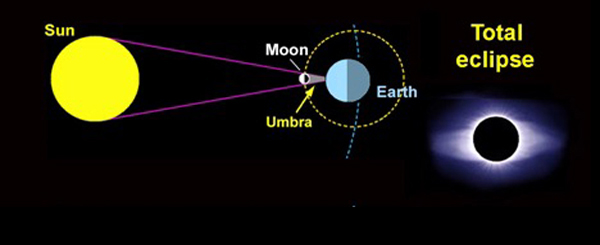 In preparation for the total solar eclipse Aug. 21 the Idaho Transportation Department (ITD) is taking steps to maintain safety and mobility for motorists. Eclipse chasers from around the world are expected to descend on parts of Idaho where typically clear summer skies are expected to provide incredible viewing opportunities. To optimize safety and mobility for residents and visitors, ITD is suspending most highway construction and maintenance Saturday through Monday (Aug. 19-21) where traffic is expected to be impacted. Drivers are urged to plan ahead, expect delays, keep a full tank of fuel, and have extra food and water in their vehicles. Sightseers are asked not to stop along roadways or park in turnouts or side lanes to view the eclipse.
---
Idaho Eclipse 2017 – What ITD is doing
Traffic
There will be no changes to traffic configuration. Southbound lanes will remain southbound lanes, northbound lanes will remain northbound lanes, and so on and so forth. There will be no one way routes. The configuration and direction of travel will remain as they currently are.
Commercial Traffic
The Division of Motor Vehicles is implementing a "holiday protocol" for commercial traffic. Starting Sunday, Aug. 20th at 4 p.m. and ending at dawn Aug. 22 loads exceeding 10' wide, 100' long or 14'6" tall may not travel on Interstate or State highways south of Lewiston.
ITD is asking agricultural vehicles exceeding these dimensions to also avoid traveling on state routes.
Construction
In areas where we anticipate increased traffic, ITD is suspending construction projects where possible.
Suspending work on some projects will not help traffic. For example, if we are replacing a bridge deck and only have one travel lane open. In these areas, we will have the optimal traffic control in place.
Operations
Mowing crews are cutting grass along the highways to reduce fuel loads and help prevent fire starts.
On the day of the eclipse, maintenance crews will be out 1) performing traffic control in select areas and 2) on standby to assist motorists with gas/mechanical issues.
Airports
---
Traffic Count: http://itd.idaho.gov/news/solar-eclipse-traffic-counts/
For more information about the eclipse: https://eclipse2017.nasa.gov/
For events and viewing locations in Idaho: https://visitidaho.org/eclipse/
Additional resources for communities, businesses, individuals, and visitors: http://commerce.idaho.gov/eclipse/
Contacts
For information about how ITD is planning for the eclipse in each geographical region, please contact one of ITD's regional communication specialists:
---
Western Idaho (Treasure Valley/West-Central Mountains)
Jennifer Gonzalez 208-334-8938
jennifer.gonzalez@itd.idaho.gov
---
South-central Idaho (Magic Valley/Stanley area)
Nathan Jerke 208-886-7809
nathan.jerke@itd.idaho.gov
---
Eastern Idaho (Idaho Falls/Pocatello)
Bruce King 208-745-5611
bruce.king@itd.idaho.gov