There's a new feature on two signals along Eagle Road in Boise that's sure to grab your attention: LED signs that light up to display a "no right turn" message.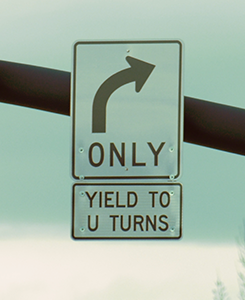 Two signs have been placed on the intersection of Ustick and Eagle. It can be seen by the cars traveling the east-west Ustick corridor. The signs light up when cars on Eagle have a green left arrow light. The purpose is to prevent collisions between traffic making legal U-turns on Eagle and cars turning right off of Ustick.
While no crashes have been reported in this area, a number of near misses have been observed.
"This should eliminate those," said ITD traffic engineer Erika Bowen. "We're looking at doing a pilot for it. If this is successful, ITD plans on installing them up and down the Eagle Rd. corridor."
Currently, many intersections on the corridor feature a sign advising those turning right to "Yield to U-Turns." The new signs actively turn on and off only when necessary. The hope is the change will grab a driver's attention and induce safer behavior.
The pilot program is a partnership between ITD and the Ada County Highway District.