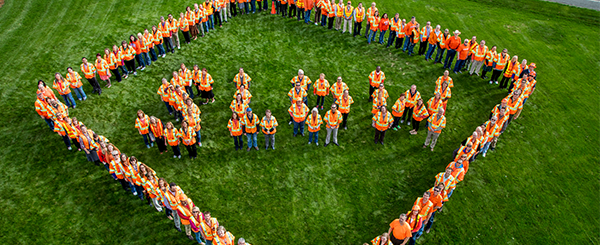 Construction season is once more gearing up across Idaho which means plenty of orange on the roads – on both people and cones.
Of course the orange isn't there to make you think of hunting season or add some color to your drive. It's to make you aware of the dangers present in work zones. When ITD employees wear orange they want you to see them and to slow down!
This year, more than 100 members of ITD's staff who aren't typically out on the roads came together and wore orange to share this message of safety, and to show support for those who take risks repairing and maintaining our roads and bridges. You can see a video of the event below.
Don't forget, fines for traffic violations increase in work zones. More importantly, you can help be an agent for change by slowing down and driving cautiously when you come to a construction project.
Help our people make it home safe this year!