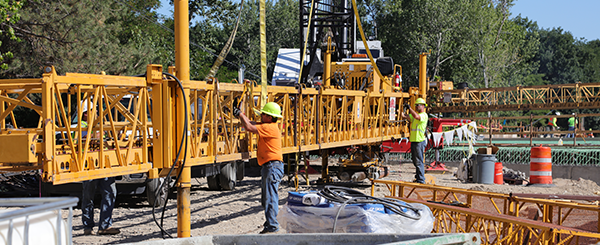 BOISE – The Idaho Transportation Board approved a resolution to allocate more than $100 million toward funding expansion in the Interstate 84 Caldwell to Nampa Corridor during the monthly meeting today (Thursday, Oct. 12) in Boise.
"The Transportation Board recognizes the need to address congestion in this corridor and are focusing funds here to make greater gains toward improving the corridor," said Transportation Board Chairman Jerry Whitehead.
Funding sources include the Transportation Expansion and Congestion Mitigation (TECM) Program money for fiscal years 2018 and 2019 approved by this year's legislature, 2018 General Fund Surplus, and several other state funding sources. These funds are still pending spending authorization from the 2018 legislature.
The money approved today also will be used to strengthen an application for $90 million in a federal grant for this corridor.
"Combining these new state dollars toward the I-84 expansion allows ITD to leverage our resources to address this crucial corridor, and potentially free up and leverage funds for other needs," said Whitehead.