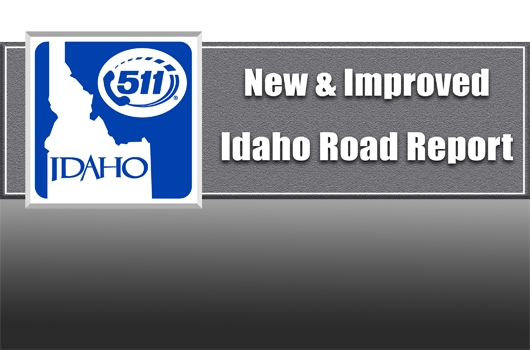 As you make your summer travel plans be sure to check out the Idaho Transportation Department's NEW Idaho 511! The streamlined low bandwidth Idaho 511 website, lb.511.idaho.gov, has now officially retired and the transition to the newest Idaho 511 traveler information website is complete.
Visit 511.idaho.gov to take a tour of the great features and be prepared for your next road trip! Cameras, road reports, traffic speeds, rest area locations, and more are listed in the layers menu on the right side of your screen. Check the boxes next to your preferred map icons to turn them on, and uncheck the boxes to turn off map icons.
On the left side of your screen (or below on a phone or tablet) scenic views, severe weather cameras, and critical events, road closures, or blockages are displayed as they are happening. These give you an instant look at current situations statewide that may have direct impact on your travel.
Saved and bookmarked links should redirect to the newest website, and personalized Your 511 accounts already made the switch in March. Log on now and start saving your favorite cameras and more!
Need some help navigating the new website? Use the onboarding tour to get your bearings and feel free to send us feedback.