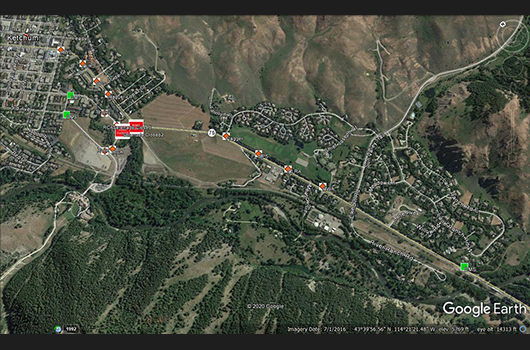 The Idaho Transportation Department will begin repairs this week on Idaho Highway 75 in Blaine County to address areas damaged during the winter months. Work will occur on various stretches of roadway between milepost 118 and 132 on both north and southbound lanes.
Weather permitting, crews are anticipated to complete work by the end of July.
"We are working to fix areas of the highway which saw substantial damage over the lengthy winter months," said ITD area foreman Brad Lynch. "The work we are doing will smooth out the roadway and improve the driving experience for motorists throughout the Wood River Valley."
Some areas will require a detour while work is being performed. Access to Serenade Lane from ID-75 will be closed for approximately two days during this timeframe.
Motorists are advised to exercise caution, watch for flaggers and follow signs which will be in place to safely direct drivers through the area.
Repairs are expected to take place Monday through Thursday from 9 a.m. to 4 p.m. Work will not be performed over the Fourth of July weekend.