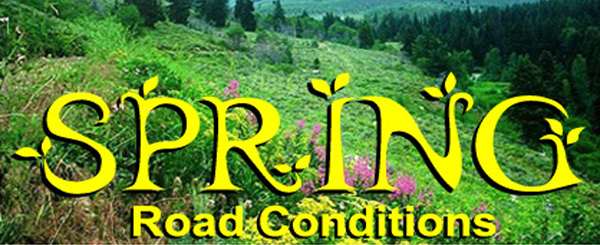 As Idaho prepares to emerge from a historic winter that brought the most snow many areas had seen in decades, a new set of challenges face our road maintenance crews.
Hillsides saturated by snow and rain can release rockslides given the slightest provocation. Moisture coming in on the top of existing snowpack bring the threat of springtime avalanches. Suddenly higher temperatures lead to extensive melting, flood watches statewide and water-over-the-roadway concerns.
And drivers emerge from winter hibernation to return to area highways. It is as critical as ever for motorists to have access to current travel information, available at 511.idaho.gov.
Meanwhile, ITD crews will be constantly monitoring our state roads, looking for break-up, potholes, hazards, and general deterioration. The department is committed to removing or repairing any problem areas as soon as possible.