Flooding from spring runoff is causing water to run or pool on top of U.S Highway 95 and Idaho Highway 55 throughout the Central Mountains. The Idaho Transportation Department is urging motorists approaching these hazards to use caution.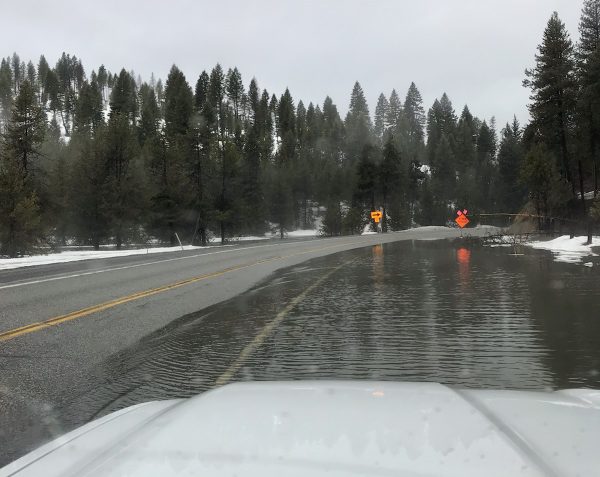 Heavy rain and melting snow is causing isolated hazards in the Weiser, Payette, and Salmon Drainages. This includes the cities of Weiser, Council, New Meadows, McCall and Cascade. Hazards created by flooding may be pooling, erosion, mudslides, rockfall, and water running over the top of roadways. ITD crews are out in force mitigating these hazards with warning signs and, where possible, cleaning up debris. The Department reminds motorists who come upon these hazards to exercise caution.
"In most areas, the water is only a couple inches deep," said ITD Foreman in Council, Robin Freeman. "But hitting that water at 55 MPH can mess up your vehicle. I've had one car already hit a puddle at high speed. It killed the engine and the car is stuck in the middle of the road."
ITD is asking motorists to drive well and stay engaged. Be on the look out for warning signs or flaggers and obey directions to safely navigate these hazards. For roadway conditions and hazard warnings, check 511 and know before you go.