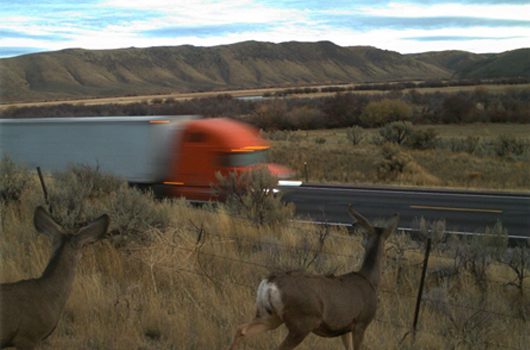 MONTPELIER – The Idaho Transportation Department (ITD) and the Idaho Fish and Game (IDFG) has invited members of the community to a working group session on February 11, 2020. ITD will ask the members of the public to identify issues and concerns with wildlife crossing U.S. Highway 30 at Rocky Point.
The working group session will run from 5:30 to 7 p.m. at the Allred Education and Event Center, 21620 U.S. Highway 30, Montpelier, Idaho 83254.
In response to concerns about high rates of wildlife-vehicle collisions, ITD and the IDFG are working together to design wildlife crossing options at Rocky Point (between U.S. Highway 30 mileposts 443 and 448).
This corridor is also bordered by recently secured easements held by the IDFG. These easements ensure that the migratory routes for mule deer, between their summer range in the Caribou Mountains and winter range on the Bear Lake Plateau, are not obstructed by future development.
Members of the community are invited to the working group session where they will be introduced to the project, help ITD and the IDFG identify issues and concerns within the project area, and learn about the next steps in the project.
"The community will have the opportunity to learn more about this project and provide input on potential improvements that will help wildlife cross the highway, while at the same time keeping motorists safe," said ITD project manager Tara Capson.
In addressing wildlife crossing the highway, this project will support migration and minimize the risk to drivers and wildlife alike by protecting vehicles from wildlife-vehicle collisions.
Construction is expected to begin in 2025. For more project information please visit https://itdprojects.org/projects/rocky-point-wildlife-crossing/ .