ADA, TAP, and Research Programs
ADA Curb Ramp Program
The Idaho Americans with Disabilities Act (ADA) Curb Ramp Program is a state-administered program that provides funding for projects to address curb ramps on the state highway system. The goal of the program is to provide accessible facilities for pedestrians with disabilities while allowing local jurisdiction flexibility in meeting the required standards. The Idaho Transportation Department (ITD) is allocating $500,000 of state funds annually for this program. Applicants can qualify for up to $60,000 in state funding to construct new or alter existing curb ramps on the state highway system to meet the requirements of the ADA. Funds can only be used for construction purposes, design is provided without compensation by following the below link to Standard Drawings. This program offers local communities more control over the design of pedestrian facilities in their communities, the time of construction and makes better economical use of state funds while addressing accessibility on the state highway system.
---
Contact Information
Program Manager: Margaret Havey, AICP
Email: Margaret.Havey@itd.idaho.gov | Phone: 208-334-8469
Idaho Transportation Department | Division of Highways Development, Planning Services
3311 West State Street | Boise, ID 83703
Research Program
ITD's Research Program supports research, development, and technology transfer activities addressing the Department's strategic goals and initiatives.
The Research Program is located in the Contracting Services section within ITD's Division of Engineering Services, but supports research to meet department-wide needs.
---
Notice to Researchers: Current Research Project Requests for Proposal (RFPs)
The Idaho Transportation Department (ITD) Research Program has issued RFPs for the following new research projects:

| Project Title & Details Link | Open Date | Close Date | Clarifying Questions Deadline |
| --- | --- | --- | --- |
| No RFPs currently posted - More coming soon! | | | |
Stay Tuned for Future Research Opportunities!
The ITD Research Program will be issuing RFPs in the coming weeks. Topics will include:
Alive at 25 Young Driver Education Program Effectiveness Evaluation
Traffic Incident Management Training Program Development
Guidance on Evaluating the Value of Large Datasets for Safety Analytics
If you'd like to be added to our mailing list and be notified when research opportunities are available, please send an email with your contact information to research@itd.idaho.gov.
---
Research Program Contact
Please send comments, questions, and suggestions to:
Research Program Manager: Ned Parrish | Ned.Parrish@itd.idaho.gov
Phone: 208-334-8296
Research Analyst, Sr: Amanda Laib | Amanda.Laib@itd.idaho.gov
Phone: 208-334-8181
Transportation Alternatives Program (TAP)
The purpose of the Transportation Alternatives Program (TAP), formerly known as Community Choices for Idaho, is to provide for a variety of alternative transportation projects to address the needs of non-motorized users and to advance the Idaho Transportation Department's (ITD) strategic goals of Mobility, Safety and Economic Opportunity while maximizing the use of federal funds. The program will provide a two-year application cycle to solicit locally identified projects and leverage potential federal funding opportunities for sponsored projects.
The Transportation Alternatives Program (TAP) held its Project Recommendation Committee Meeting on March 20, 2020, to recommend its selected projects from around the state for federal TAP grant funds over the next three years.
Packet materials from meeting held on March 20, 2020
Idaho Safe Routes to School Education Program
VIDEOS | Idaho Safe Routes to School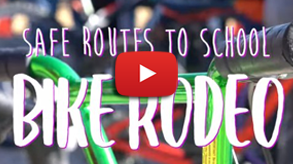 2019 Statistics | Idaho Safe Routes to School
Kindergarten-8th grade students served: 118,000 – over 40% of Idaho students
Student participation in hands-on "Bike Rodeo" trainings: 3,918 students
Individual school participation: 223 schools
Idaho independently-managed programs: 6
Percent of Idaho School Districts: 8%
ITD Transportation Alternative Program Manager:
ITD District TAP Coordinators:
For project specific questions about TAP, please contact the appropriate district coordinator in your area from the list below.
---
Additional Links: