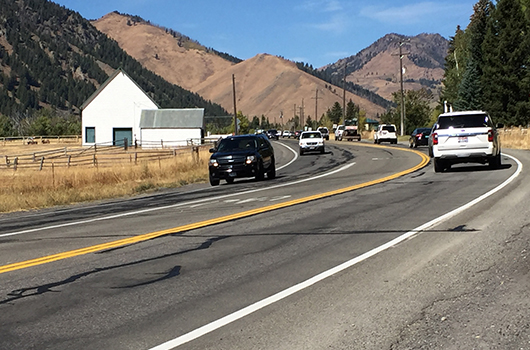 The dreaded "T" word (traffic) has made commutes increasingly more difficult in the growing urban areas of Idaho for years, but it has slowly started to creep into rural areas as well. Rural Interstates and Rural Non-Interstates traffic rates have increased by 6.5% and 9.2%, respectively, since 2019, according to Roadway Data Manager Margaret Pridmore.
These areas headline traffic rate increases in Idaho. In comparison, Urban Interstates increased by 1.3% during the same time and Urban Non-Interstates by 2.7%.
The COVID-19 pandemic resulted in almost a 38% drop in traffic volumes across the state due to travel restrictions. These numbers are starting to return to normal, though, with some areas now surpassing 2019 levels.
National and state parks saw an increase of vehicles entering during the pandemic, presumably because of the ability to social distance while enjoying an activity. Two that Pridmore pointed to were Craters of the Moon and the Sawtooth Society, which saw increase visits to their visitors' centers. ITD confirmed this with automatic traffic recorders.