Keeping our roads safe often requires a lot of partnerships – from local governments, to businesses, and even drivers. ITD crews in eastern Idaho are receiving praise for their efforts to repair a heavily damaged traffic signal in Pocatello.
"I cannot recall a project that went as smoothly as this one," said Mike Neville the Traffic Operations Supervisor for the City of Pocatello.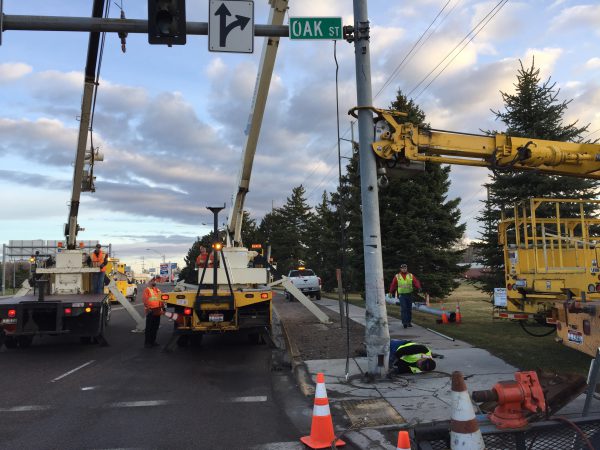 The signal at the corner of Oak and Yellowstone in Pocatello was heavily damaged earlier this month after it was hit by a truck. Within a week workers from District 5 were ready to make repairs with a brand new signal pole.
"They did a great job of ensuring that the replacement pole was ready, on site, and would fit on the foundation," Neville said. "It was nice to have such successful cooperation between ITD and the City of Pocatello."
Replacing the pole took ITD crews away from their families so they could work with while there were fewer cars on the road. Their professionalism, even on their off-day, was noted by those in the area.
"While I do not look forward to additional poles being struck by vehicles, I do look forward to being able to work together again in the near future," said Neville.