BOISE -Young Idaho artists are invited to submit their creative artwork through May 15 in the Idaho Aviation Art Contest sponsored by the Idaho Transportation Department's Division of Aeronautics. "Aviation Recreation" is the theme for the contest, for young artists ages 5 to 17.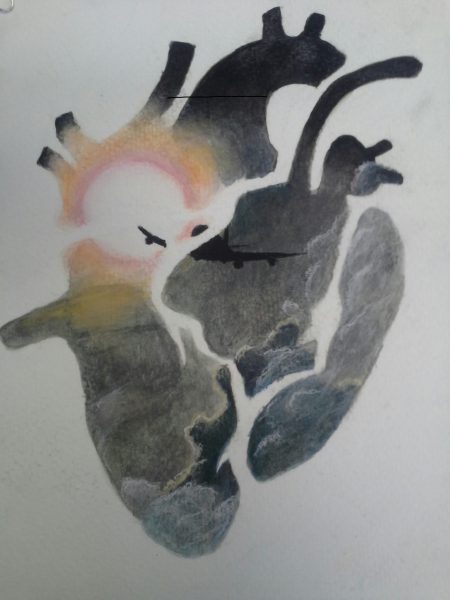 Use your imagination — the sky is the limit! What types of recreation have you witnessed taking place in the sky. Drones, planes, helicopters, hot air balloons, perhaps? Beyond that, what can you envision?
Submitted art must not exceed legal size (11" x 14"). Two-dimensional watercolor, acrylic or oil, colored pencil, felt-tip markers, ballpoint pen, pen and ink, and crayon are permitted. Pencil, charcoal, computer art, clip art or collages using photo images and photocopies are prohibited.
Artwork will be judged in four categories – Beginner (ages 5-6), Junior (ages 7-9), Intermediate (10-13), and Senior (ages 14-17) – and will be based on originality, design and relativity to the theme.
First-place winners from each category will be invited on an airplane ride, in addition to participating in an award's ceremony. They will also have the option to have their art signed by Gov. C.L. "Butch" Otter, along with a framed congratulatory letter. Winning artists will be announced in the state aviation publication, Rudder Flutter, and each will receive a subscription. In addition, these accomplished artists will be invited to participate in our Ace Academy in mid-June, regardless of their age.
Second-place winners will receive $25 worth of art supplies, a congratulatory letter signed by the governor, and an announcement in the Rudder Flutter along with a subscription.
To obtain a copy of the 2017 brochure and the official entry form with the certificate of authenticity, please visit the Division of Aeronautics website at itd.idaho.gov/aero. The art contest coordinator may be reached at Idaho.aeronautics@itd.idaho.gov or (208) 334-8775.