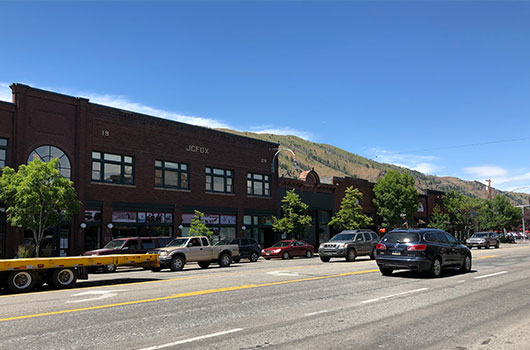 On Sunday night (July 11), the Idaho Transportation Department (ITD) will begin phase two of the rehabilitation project on Idaho Highway 75 (Main Street) in Hailey between Fox Acres Road and Cobblestone Lane.
The first phase began in May with updates to pedestrian ramps and crossings to meet Americans with Disabilities Act (ADA) standards. The second phase of the project will rehabilitate the roadway and provide for a smoother driving surface through downtown Hailey.
"Work on the roadway is more dependent on warm weather than the pedestrian ramp updates," ITD Project Manager Steve Hunter said. "Now that we are fully into summer, and temperatures are not as variable as in the spring, we can begin construction on the roadway."
Through the remainder of summer, ITD will rehabilitate the highway by milling the old road surface and replacing it with new pavement. Improvements will also include new striping and pedestrian crossings.
Work will occur at night between the hours of 6:30 p.m. to 6:30 a.m. to reduce impacts to the traveling public and provide an opportunity for crews to work with minimal interruptions.
During working hours, traffic will be reduced to a single lane in each direction. During the day, two lanes will be open both northbound and southbound.
"Crews will use dust abatement methods to manage dust and dirt, but drivers should anticipate driving on a temporary gravel surface during construction activities," explained Hunter.
In addition to milling and paving, vibratory rolling will also occur to compact the roadway. Vibration may be felt on nearby properties.
"We understand that the City of Hailey is a renowned tourist destination and we will be working closely with our crews to reduce impacts to the community as much as possible," Hunter said.
Knife River is the primary contractor on this $3.4 million project