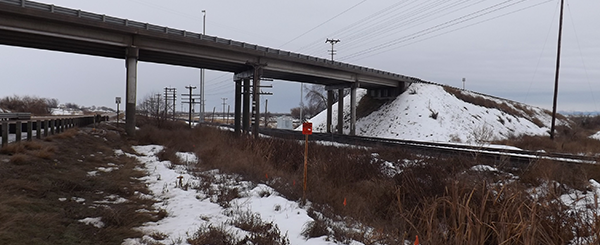 Reconstruction of two bridges on U.S. 95 in Parma will begin in mid-April.
Work will occur at the junction of U.S. 95 and U.S. 20/26 and include the reconstruction of the Union Pacific Railroad overpass, Sand Hollow Creek Bridge and nearby pavement rehabilitation.
*The project is scheduled to be complete this winter.
*A posted detour will be in place during the project. A separate truck detour will also be posted. The speed limited will be reduced to 45 mph in the work zone. The speed limit will be reduced to 45 mph on U.S. 20/26 when shoulder or median work is occurring. Flaggers will assist motorists through the work zone during different phases of the project.
*Most work will occur Monday through Friday, and some Saturdays.
Motorists are encouraged to check 511.idaho.gov for construction updates and detour information. For a full list of construction projects scheduled to begin across southwest Idaho, please visit our website at itd.idaho.gov/d3 and click on the construction tab. Some updates will also appear on Twitter and Facebook.
With nearly 45 projects scheduled across the region this year, please plan ahead, slow down, and give yourself enough time when traveling through each work zone.