The IT team at District 3 went out of their way to help the Boise community with a recent donation of approximately 40 computers to the Women's and Children's Alliance.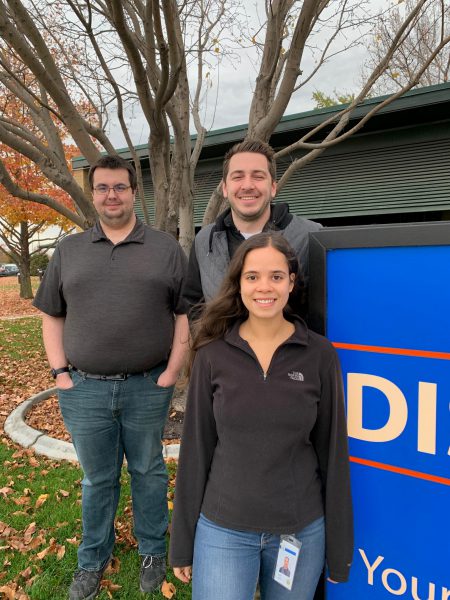 The computers were slated for surplus and would have been sent off to a recycling center. Instead of wasting them the team, led by support technician Claire Johns, found a way to put them to good use. Johns is a volunteer at the WCA and knew the organization was in need of additional computers. 
"These computers are still very operational," said Johns. "They were taken out of commission because ITD has a three to four year life cycle for computers. Still, they have a lot of life in them. I saw an opportunity to help out a great non-profit and was happy to get support from ITD and WCA." 
Johns was joined by fellow technicians Geoffrey Moody and David Adams in preparing the computers for donation. The estimated value of the computers is approximately $350. Rick Robinson, the IT Manager for WCA, says the computers are a great asset for the non-profit and is greatly appreciated. 
"We have a shortage of production computers for employee use," he wrote in a letter to the Department. "We also would like to allocate some for the use of our clients at the shelter."
"I love it when we have a chance to repurpose our technology to worthy causes," said ITD Chief Information Officer Mark McKinney.  "The Women's and Children's Alliance is a perfect place our older equipment can continue to benefit the citizens of Idaho."
Johns hopes to keep this partnership with the WCA going into the future. As future technology ages out of ITD's use, she thinks the WCA will be a great candidate for future donations.