Governor Brad Little gave his State of the State address Monday (Jan. 9, 2023), presenting his proposed budget, which includes a transportation focus on Making Generational Investments in Critical Infrastructure.
Link to entire State of the State address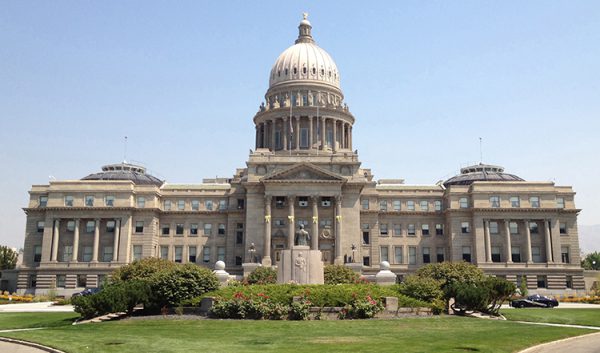 In recent years, Governor Little and the Idaho Legislature have championed investments in critical infrastructure without raising taxes or fees. Efforts have focused on bonding for new road capacity and addressing the deferred maintenance backlog facing state and local roads. The Governor's budget builds off these previous investments, and:
Invests $96.8 million to fully fund the known ongoing transportation safety and capacity gap. This will make Idaho roads safer for drivers with capacity enhancements and safety features like widened and realigned roadways and turn lanes.
Adds $200 million as the second tranche of an effort to improve local system bridges, $35 million to improve airports throughout the state, and $10 million for pedestrian and safety projects. This investment will improve approximately one-third of deficient local bridges to improve safety for all Idahoans.
Reserves $100 million for economically significant local transportation projects that are beyond the reach of local government finances.
Pays off all callable debt in the GARVEE transportation bond program for the 2014 bond series ($37.5 million), averting interest and freeing up additional ongoing transportation funding.