The Idaho Transportation Department's (ITD) avalanche team is back in Lowman as they prepare for another season and new challenges. Every winter the team monitors conditions to close roads when necessary for the safety of travelers and maintenance crews.
The four-person team has more than 70 years of combined experience. The team is stationed in Lowman, 20 miles from an avalanche-prone section of State Highway 21 that spans eleven miles from Grandjean to Banner Summit. The team also closely monitors U.S. Highway 12 near the Montana border.
According to avalanche team leader, Bill Nicholson, there are more avalanche paths now than when he started over a decade ago. A wildfire burn scar has changed the landscape.
"When I first got here there were 62 avalanche paths, but on one side of the canyon there was a forest fire. All the trees are now gone. There are not any anchors in there anymore. This area that was not even considered a problem has now become one of our biggest problems. We have around 70 avalanche paths now," Nicholson said.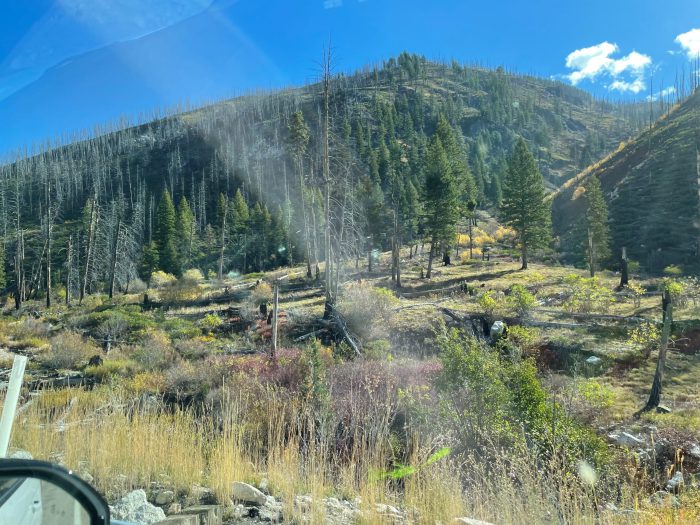 Another difference this winter brings is El Niño. The National Weather Service predicts a milder winter, but Nicholson says less snowpack can sometimes make it even more difficult. He says nothing is the same year to year, so they will use their experience and tools to examine the snowpack like they would any other year. The team relies on specialized weather reports from the National Weather Service, as well as mini weather stations that have been placed in risky areas.
There are only three highways in the United States that fall under the 'High' category in the Avalanche Hazard Index: SH-21 in Lowman, State Highway 210 in Utah, and U.S. Highway 550 in Colorado.