As part of Governor Little's Leading Idaho initiative, the Idaho Transportation Department (ITD) is hosting an open house to share design plans for the future widening of Interstate 84 between the Centennial Way and Franklin Road interchanges in Caldwell. All community members are invited to participate in-person or online starting Wednesday, Nov. 9.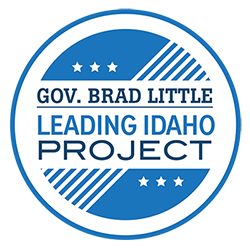 The in-person meeting will be held Nov. 9 at the Caldwell Elks Lodge, 1015 N. Kimball Avenue, from 5 – 7 p.m. Attendees will have the opportunity to review ITD's design plans, ask questions to the project team, and provide their input. All meeting materials will also be available online at itdprojects.org/i-84-centennial-way-to-franklin-ic, with comments accepted through Nov. 16.
"We are continuing to widen I-84 through Canyon County to reduce congestion and increase safety," said ITD Project Manager Mark Campbell. "Throughout the process, ITD is committed to engaging with travelers who use this portion of the interstate and we are excited to get this project done together."
Proposed improvements include:
Widening I-84 to three lanes in each direction
Adding auxiliary lanes between interchanges
Replacing the 10th Avenue Interchange
Adding a traffic signal to the Centennial Way Interchange westbound off-ramp
Building a sound wall along Hannibal Street
Rehabilitating the pedestrian bridge over I-84
Design work on this section of I-84 began in late 2021 and construction is anticipated to begin in summer 2023.
The I-84 corridor projects are expected to improve safety, mobility and economic opportunities in Idaho over the next 20 years. More information is available at itdprojects.org/84corridor.
This project is funded with Transportation Expansion and Congestion Mitigation (TECM) funds as part of the Leading Idaho initiative. The program allows ITD to accelerate project timelines to address rapid growth and build critical infrastructure today that would otherwise take many years to fund and build.