ITD will host two open houses next week in Post Falls and Coeur d'Alene to present recommended designs to improve I-90 between the Washington state line and Sherman Avenue in Coeur d'Alene. The ongoing study is funded by the Leading Idaho program.
Each open house will present identical information and designs.
Post Falls
Tuesday, Nov. 1
4 p.m. – 7 p.m.
Red Lion Hotel Templin's on the River at 414 E 1st Ave
Coeur d'Alene
Wednesday, Nov. 2
4 p.m. – 7 p.m.
Best Western Plus Coeur d'Alene Inn at 506 West Appleway Ave
For those not able to attend either open house, an online option will share the same information and will be available on Nov. 1 at itdprojects.org/i90corridor.
"Since the first stretch of I-90 was built in Kootenai County in 1960, ITD has made some upgrades, but the number of lanes has not changed," said Erika Bowen, ITD Project Manager. "With traffic currently congested in various parts of the corridor and volumes expected to double by 2045, ITD is studying the interstate to identify improvements to modernize the system, reduce crashes and save drivers time."
Proposed improvements include adding lanes on I-90, modifying access and upgrading interchanges with impacts to local roads in both cities. Areas with proposed improvements include:
Spokane Street and Seltice Way Interchanges
Northwest Boulevard Interchange
US-95 and Fourth Street Interchanges
Seventh Street Bridge
Sherman Avenue Interchange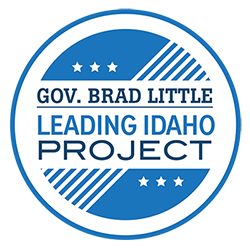 Following the study and public input, the recommended projects will be prioritized and advanced into design and construction as funding becomes available.
The study is funded with Transportation Expansion and Congestion Mitigation (TECM) funds as part of Governor Little's Leading Idaho initiative. The program allows ITD to accelerate project timelines to address rapid growth and build critical infrastructure today that would otherwise take many years to fund and build.
The corridor is one of 13 approved TECM corridors in the state. Funding for the future design and construction phases on this corridor will be determined based on project readiness and funding availability. Preliminary estimates value the improvements needed in this corridor at $1 billion to $1.2 billion, which includes design, right-of-way and construction costs. A previously funded project to redesign the SH-41 interchange at I-90 is currently under construction.
To stay up to date on the I-90 corridor project, visit itdprojects.org/i90corridor and sign up for email updates.