---
UPDATE: Star Card deadline is now May 7, 2025
U.S. Department of Homeland Security notice for REAL ID
---
Originally published 4/28/2021
The U.S. Department of Homeland Security (DHS) has announced the federal deadline for REAL ID, Idaho's Star Card enforcement, is extended to May 3, 2023 due to COVID-19. The pandemic has impacted states' ability to issue REAL ID compliant IDs with many driver's license agencies operating at limited capacity across the country, according to DHS Secretary Alejandro N. Mayorkas.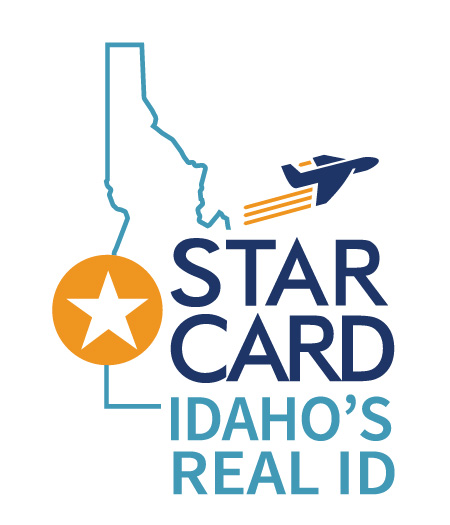 The Idaho DMV continues to urge Idahoans to get their Star Card before 2023. The Star Card, U.S. passport, military ID, or other REAL ID compliant identification, will be required to board a commercial flight and enter a federal facility in May 2023.
Currently more than 490,000 of 1.25 million licensed drivers in Idaho have a Star Card. That number has increased from just 70,000 in 2019.
"We are happy to see the number of Idahoans who have chosen to get a Star Card steadily increase, even during the pandemic, and we want to maintain that momentum," said Idaho Division of Motor Vehicles Administrator Alberto Gonzalez. "Despite the deadline extension to 2023, please plan ahead and get your Star Card early."
The Star Card has been available in Idaho since 2018. The transaction requires an in-person visit to a county driver's license office and additional documents. The Idaho DMV strongly encourages Idahoans use the "Add the Star" tool at itd.idaho.gov/starcard to learn what specific documents are needed, as they can vary depending on each person's situation. More information, frequently asked questions, and driver's license office locations can also be found online.
Please note, several other state DMVs have reported a REAL ID phishing scam in which a citizen may receive a text asking for personal information related to the REAL ID. This message is a scam and should not be clicked on. It has not yet appeared in Idaho, but remember the Idaho DMV does not send messages requesting information for the Star Card.
The REAL ID Act was passed by Congress in 2005 as a result of the 9/11 Commission's recommendation that the government "set standards for the issuance of sources of identification, such as driver's licenses." The Act established minimum security standards for state-issued driver's licenses and identification cards, and prohibits federal agencies from accepting licenses and identification cards from states that do not meet these standards, for official purposes.