BOISE – The Idaho Transportation Department is warning motorists to use caution on Idaho Highway 55 between Banks and Cascade due to rapidly deteriorating pavement.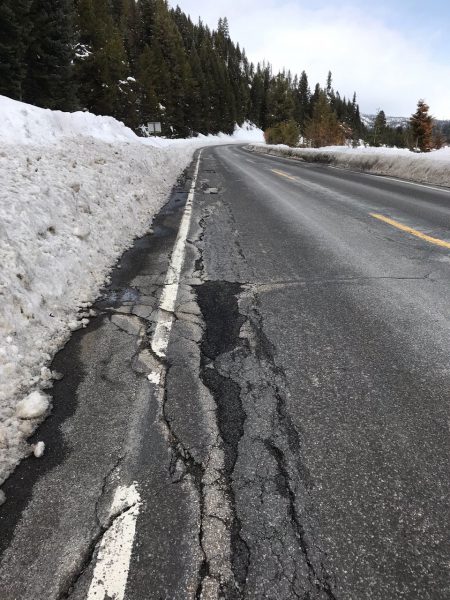 Harsh winter weather has caused the pavement in this stretch to break up, leaving significant potholes and frost heaves. ITD maintenance crews have been working non-stop to fill potholes with a cold patch material, but inclement weather is causing new potholes to rapidly form and some patches to fail.
"Crews are out plowing snow and patching potholes around the clock," said ITD Southwest District Maintenance Manager Michael Garz. "But it's not doing the trick. Rain, snow, and temperature swings are popping out patches, leaving the road in rough shape."
ITD has placed several warning signs on the road, urging drivers to use caution and reduce their speed. More signs are currently being deployed. Using alternate routes, such as U.S. 95 is strongly encouraged.
The Department has a project funded to repave this stretch of road this year. That work will begin as soon as weather allows this spring. For more information on the project, visit https://itdprojects.org/id55smithsferryrepave/