Idaho Transportation Department (ITD)
Overview

Click the topic boxes below to reveal more information about the department's services and resources.
ITD Executive Team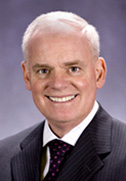 Idaho Transportation Department
Director – Brian Ness
A life-long transportation professional, Brian Ness became Director of the Idaho Transportation Department in 2010. He is responsible for an annual budget of around $700 million and provides leadership for 1,700 employees. He was President of the Western Association of State Highway Transportation Officials (WASHTO) in 2016. In this position, he served as a regional representative to the American Association of State Highway and Transportation Officials (AASHTO) Executive Committee.
Director Ness currently chairs AASHTO's Special Committee on Transportation Security and Emergency Management (SCOTSEM) and the Highway Transport Committee of the Western Association of State Highway and Transportation Officials, and he is the sponsor for WASHTO's Emerging Leaders Program. He is a nationally recognized authority on organizational realignment and speaks regularly about how to structure a more effective and accountable state government. Through his leadership with SCOTSEM, Director Ness also has become renowned for applying his organizational model to emergency management and security by completely reshaping SCOTSEM's strategic plan.
In 2013, the Idaho Transportation Department was presented the AASHTO President's Award for Administration for the results of its realignment efforts. The department has received 63 national awards for its programs and projects including the prestigious Francois Award for Innovation since Brian joined ITD. He was honored in 2012 as the Treasure Valley Women in Transportation Leader of the Year and was distinguished at the 2014 Trine University (formerly Tri-State) Alumni of the Year. He has been a past keynote speaker at the Transportation Research Board national conference, he is an Alum and now a presenter for the AASHTO National Transportation Leadership Institute and guest teaches regularly for the Boise State University Masters of Public Administration program.
Director Ness earned a Bachelor of Science degree in Civil Engineering from Tri-State University and a Master's in Public Administration from Western Michigan University. He is a licensed professional engineer in Michigan and Idaho.
Before assuming his position at ITD, he worked for 30 years at the Michigan Department of Transportation, holding a variety of positions in research, operations, aeronautics, and construction and project development. Brian ended his career in Michigan DOT as the North Region Administrator.
---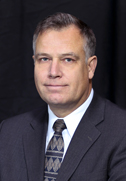 Idaho Transportation Department
Chief Deputy- Scott Stokes
Scott Stokes, a 21-year Idaho Transportation Department veteran, became chief deputy in 2007 after a long tenure as district engineer in northern Idaho. As chief deputy, Mr. Stokes oversees the divisions of Aeronautics, Motor Vehicles, and Transportation Performance and has primary responsibility for much of the department's daily operations. Mr. Stokes is chairman of the Idaho Traffic Safety Council and is intimately involved in all facets of highway safety for the department. He is a leading advocate of the drive to achieve zero deaths on Idaho highways. In support of ITD's strategic plan, Mr. Stokes also is engaged in the department's internal and external efforts to promote economic opportunity through transportation and to increase mobility for Idaho travelers. He is a member of ITD's four-person executive team and reports to the director.A second-generation ITD employee, Mr. Stokes joined the department in 1992 and served as the state bridge engineer early in his career. He earned bachelor's and master's degrees in civil engineering from Brigham Young University and worked for a private engineering firm about eight years before joining ITD.
---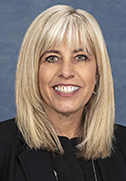 Idaho Transportation Department
Chief Human Resources Officer – Brenda Williams
Brenda Williams brought an extensive background in human resources to the Idaho Transportation Department in October 2013 when she became the department's Chief Human Resources Officer (CHRO). Recently, she was the Area Human Resources Manager for Republic Services (formerly Allied Waste Services), in Salt Lake City, where she provided strategic leadership for multiple states. She achieved key business objectives in the areas of development, succession planning, and performance management. Republic is a Fortune 500 company that specializes in environmental services with 31,000 employees in 40 states, including Idaho. Williams was also the Director of Human Resources for Comcast Corp., (formerly AT&T Broadband), in Salt Lake City, for multiple locations throughout the state. She was instrumental in driving employee engagement through management and employee action teams. Williams was promoted to the position after serving as Director of Staffing and Organizational Development for AT&T Broadband.
---
Idaho Transportation Department
Chief Operations Officer – Jim Carpenter
Jim Carpenter became ITD's Chief Operations Officer in 2013 after spending most of his career in District 2. He began his 28-year ITD career in 1985 as an engineering project supervisor in Lewiston. Three years later he became staff engineer in the district before transferring in 1989 to District 4 in Shoshone where he served as assistant district engineerHe returned to Lewiston as district engineer in 1994, a position he held for 19 years until becoming the department's second COO. He is responsible for the department's operations, including its largest division – highways.Carpenter served as district engineer during one of its largest highway construction projects – realignment and expansion of U.S. 95 between Lewiston and Moscow.
---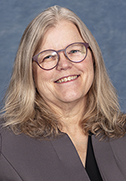 Idaho Transportation Department
Chief Administrative Officer– Charlene McArthur
After a successful career in the private sector, Charlene "Char" McArthur assumed the position of Chief Administrative Officer at the Idaho Transportation Department in October 2013. She previously served as the Global Corporate Controller for the Fluke Corp., a Danaher Operating Company located in Everett, Wash. She was responsible for the company's financial reporting, internal control, and managing working capital targets of more than 20 subsidiaries throughout the world. Char attributes her success to developing skilled, dedicated and engaged employees who strategically focus continuous improvement efforts on the organization's strategic priorities. McArthur, a Boise native, graduated from Boise State University with a BBA in accounting. She has worked in both public accounting and private industry. Char is a licensed CPA.
Director's Board Reports