Work Zones

Construction season is here!
As you drive through work zones slow down and be extra attentive.
Drive Well Idaho | Check out these videos for driver interaction with different types of ITD work zones ranging from urban and rural construction, to ITD maintenance work.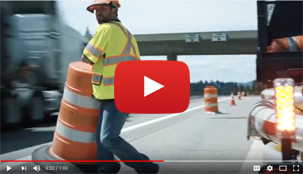 Work Zone Safety Videos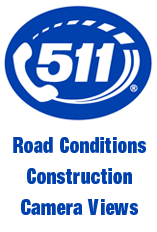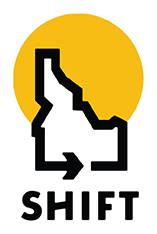 ---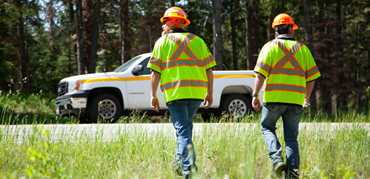 Road Conditions, Construction & More
• For the latest road conditions & construction information go to: 511.idaho.gov
• For construction project locations & details go to: itdprojects.org
Be prepared for changing travel conditions in Idaho
• Spring Driving – Breakup Load Limits | Rockslides | Spring Avalanches
• Winter Driving – Be Idaho Ready & use the Vehicle Checklist
---
Drive Carefully in Work Zones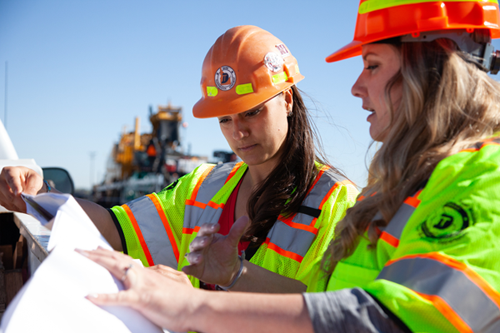 In Idaho, there were 15 work zone fatalities from 2013-2017, with 1,960 crashes in work zones during that same time period. Drivers are asked to put away distractions and pay extra attention to their surroundings. Safer driving means safer work zones for all.
ITD continually takes steps to improve employee safety. Last fall, the department shifted to high-visibility yellow vests to stand out from the orange barrels and equipment on the side of the road. ITD also recommends a common-sense approach to driving in work zones:
Slow down and drive at the posted speed limit or at speeds appropriate for conditions.
Adhere to traffic signs and follow the directions of flaggers and pilot cars, when present. Prepare for heavy equipment operating in the area.
Watch for altered traffic patterns or reduced lane widths. Devote your full attention to driving and avoid distractions such as cell-phone use.
Check before leaving home to determine whether you might encounter highway construction. Call 5-1-1, check 511.idaho.gov or download the 511 app.
Expect delays and exercise patience.
Always wear a seat belt.
511 Info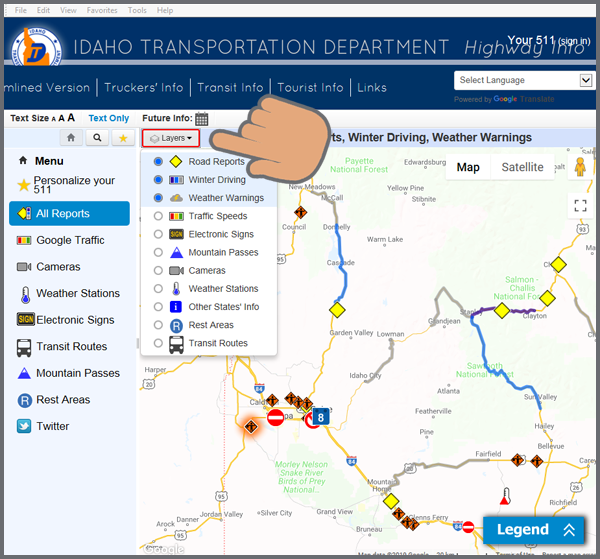 Travelers can access the Idaho road report online at 511.idaho.gov, download the free 511 mobile app, or call 5-1-1 for route information.
Idaho's Highway Information System, or 511, features route conditions and weather, camera views, construction impacts, delays, closures and more. The mobile app can be customized by the user according to preferred route. Cameras and weather stations positioned all across the state help travelers make their driving plans. Recent improvements to the 511 Traveler Services platform allow drivers to more efficiently track driving conditions, and review a six-hour weather forecast on certain highway routes.
In addition to road reports, cameras and weather data posts on 511.idaho.gov, here are the travel-related features.
Construction Locations & Impacts
Electronic Signs – Location & Current Message
Mountain Passes
Public Transit Routes
Rest Area Locations
Surronding States' Road Report Links
Traffic Speeds
Truckers' Information
Weather Warnings
Winter Driving Conditions
Just before the first snowfall and Thanksgiving travel in 2005, the online 511 traveler service was unveiled, bringing a new level of service and trip preparation to Idaho drivers. More than 31 million visits after that November day more than a decade ago, an enhanced 511 service thrives.
What are the weather conditions on the Idaho routes you plan to travel?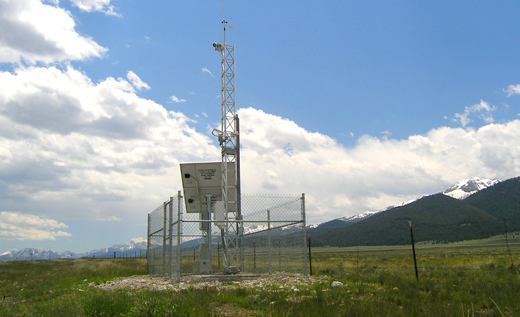 The Idaho Transportation Department (ITD) has developed a network of 140 weather station, also called Roadway Weather Information Stations or RWIS. These weather stations are located throughout Idaho along the highway system managed by ITD. Go online at 511.idaho.gov to see the latest weather data for each station location.
ITD maintenance crews use the weather stations to gauge local weather conditions and determine the best responses for road clearing. This RWIS data helps our snowplow drivers and other technicians to know how much salt, sand or de-icer to use, and where it is needed. The RWIS program is a highly successful system that many other states, and more than a dozen other countries, have requested program details.
Using RWIS data, ITD crews have been able to keep roads clear and passable more than 85% of the time during winter storms. As recently as 2010, that stood at just 28%. Go to the ITD Dashboard to see the latest report on "Time Highways Clear of Snow/Ice During Winter Storms."
Maps & Resources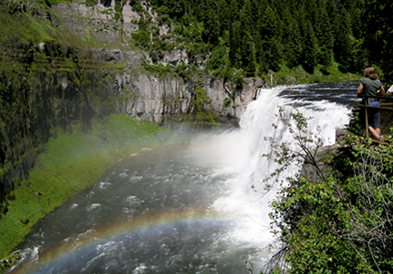 Idaho Maps


iPlan | Idaho's online mapping resource
Go to iPlan to find:
Idaho Highway Routes – Route details in digital & satellite views
Milepoint Log Map – Mile post locations along Idaho's highways
Route/Agency Map – Identifies what agency maintains each roadway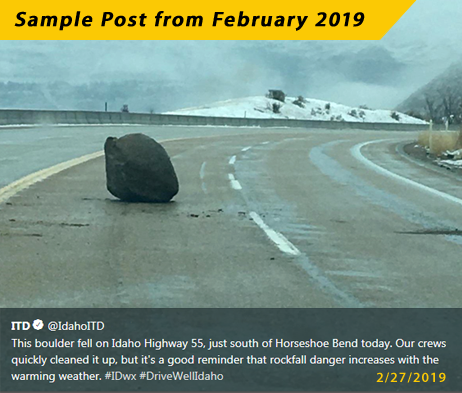 Idaho History
Learn about Idaho history as you travel throughout Idaho. Watch for the Historical Markers as you drive Idaho.
Travel Resources
Idaho Transportation Department (ITD) Information