Idaho Transportation Department
Reports & Contacts





Department Services – Click below for service details and resources.
News
Videos
April 2021 – ITD In Motion Video
We end the month of April by taking time to recognize National Work Zone Awareness Week and Distracted Driving Awareness Month in this edition of ITD In Motion.
---
April 1, 2021 – ITD In Motion Video – In this edition of ITD In Motion, an inside look at the Division of Aeronautic's brand new space, how you can plan ahead for the Star Card deadline, and a reminder to watch out for spring hazards on Idaho highways.
August 2020
August 14, 2020 – A safety reminder from District 4's Schoolcraft, mining Idaho crash data, and I-84 bridge slide.
---
July 2020
---
June 2020
---
May 2020
---
April 2020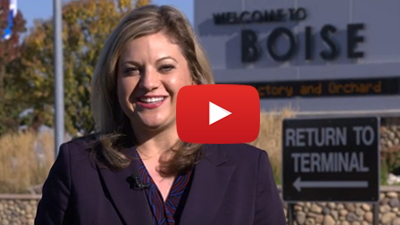 Historical Photos
Idaho Transportation Photo Collection
Curious how Idaho's roads were built?
Looking for historic photos of your community?
Researching the evolution of snow plows?
Go to: itd.idaho.gov/photohistory

The Idaho Transportation Photo Collection is a free, online database with more than 30,000 images documenting the rich history of transportation and infrastructure development in the Gem State. From surveying and constructing the North and South Highway to dedicating Idaho's Interstate Highway System, every corner of Idaho is represented in this unique collection captured by the Idaho Transportation Department.

Innovation
Spurred by a vision to operate more like a business, and motivated by an annual funding shortfall in the hundred of millions, in 2014 the department launched a strategy to engage employees to find solutions to everyday problems. The centerpiece of this innovation strategy is an employee-driven effort.
Rather than rely on the brainpower of a select group of leadership-level people, ITD is harnessing the creativity of all employees statewide. Employees at every level are encouraged to submit ideas for time and money savings and making processes more efficient. But this is not just an old-fashioned suggestion box. Employees work to implement the best ideas that have a measurable impact.
Innovation Videos
Employee innovations are submitted in one or more of these seven categories: Safety, Mobility, Economic Opportunity, Employee Development, Customer Service, Cost Savings, and Time Savings.
Innovation Stories
Each district and division within the department has an Innovation Steward to help employees participate in the innovation effort and facilitate the submission of ideas.
New employees often have a great perspective to identify process improvements because they have a fresh perspective. Many important innovations have come from employees in their first year at ITD, as well as seasoned workers.
Traffic Incident Mgmt
Traffic Incident Management in Idaho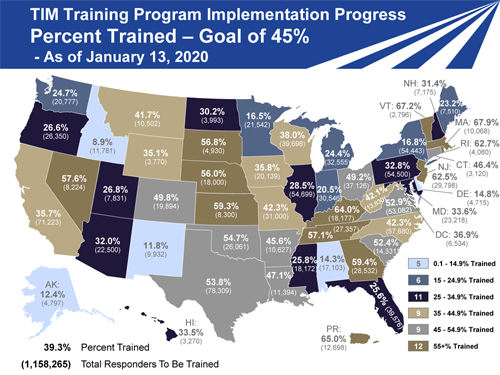 The Idaho Transportation Department's Traffic Incident Management or TIM Program is dedicated to improving the on-scene safety of Idaho's incident responders. By increasing outreach and awareness of TIM practices, the program can increase the reliability of Idaho roadways and the livability of our communities.
ITD Executive Team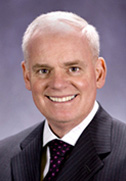 Idaho Transportation Department
Director – Brian Ness
A life-long transportation professional, Brian W. Ness was appointed Director of the Idaho Transportation Department (ITD) in November 2009. He is responsible for an annual budget of approximately $800 million and provides leadership and vision for more than 1,650 employees.
Director Ness is a member of the American Association of State Highway and Transportation Officials' (AASHTO) Board of Directors, the Western Association of State Highway and Transportation Officials' (WASHTO) Board of Directors, the Transportation Research Board's (TRB) Board of Directors, the American Road and Transportation Builders Association's (ARTBA) Board of Directors, and the Idaho Rural Partnership's Board of Directors. He is also a member of the Pacific Northwest Economic Region Idaho Council, and was appointed by the Governor to chair the Idaho Autonomous and Connected Vehicle Testing and Deployment Committee.
In 2019, Director Ness became President of the ARTBA's Transportation Officials Division. ARTBA represents the combined interests of the contracting industry, the consulting community, and the owners of the transportation system. Functioning as a non-partisan federation based in Washington D.C., ARTBA advances public policy designed to increase federal transportation investment and improve the efficiency of the project-delivery process.
In 2018, Director Ness was appointed to TRB's Executive Committee and in addition serves on their Subcommittee on Planning and Policy Review (SPPR). The TRB is a unit of the National Academy of Sciences, Engineering and Medicine, and serves as an independent adviser to the President of the United States, the Congress, and federal and state agencies on scientific and technical transportation issues of national importance.
Director Ness served as Chair of the AASHTO Special Committee on Research and Innovation until 2017. He testified before the U.S. House of Representatives Subcommittee on Research and Technology in 2019 on "The Need for a National Surface Transportation Research Agenda."
Director Ness chaired the AASHTO Special Committee on Transportation Security and Emergency Management (SCOTSEM) until August 2017. Through his leadership of SCOTSEM, he achieved national recognition for applying his organizational model to emergency management and security, which has helped reshape SCOTSEM's strategic plan.
In 2015, Director Ness was President of WASHTO. In this position, he served as a regional representative to AASHTO's Executive Committee. In addition, Director Ness sponsored the WASHTO Highway Transport Committee, and was the creator and sponsor of WASHTO's Emerging Leaders Program.
Under Director Ness' leadership, the Idaho Technology Council recognized the department as a finalist for Innovative Company of the Year in 2016, and for a second time in 2019. On both occasions, ITD was the only public-service state agency nominated. Director Ness received the 2016 Navigator Award from the national organization, Route Fifty. The award, in the "Agency and Department Chiefs" category, is based on his citizen-focused approach to government and transformative style. Director Ness was named Trine University's (formerly Tri-State University) 2014 Alumni of the Year.
ITD began an employee-driven innovation program in 2014. Since that time, the department has implemented more than 1,700 innovations, saved nearly $35 million, created 691 customer-service improvements, and saved 540,000 contractor and employee hours.
In 2013, ITD earned AASHTO's President's Award for Administration for its realignment efforts. Director Ness was honored in 2012 as Leader of the Year by the Treasure Valley Chapter of Women's Transportation Seminar, and since Director Ness joined the department, ITD has received nearly 170 national awards for its programs and projects, including the prestigious Francis B. Francois Award for Innovation. Under Ness, ITD has won 17 AASHTO President's Transportation Awards, competing against all other state departments of transportation. Statistically, ITD should have only won two or three of these awards.
Director Ness is a nationally recognized authority on organizational realignment and speaks regularly at national conferences for both the public and private sectors about how to structure a more effective and accountable state government. He conducts seminars each year on his "Nine Steps to a Results-Focused Culture" for the National Transportation Leadership Institute's (NTLI) senior and executive-level management courses.
Director Ness earned a Bachelor of Science degree in Civil Engineering from Tri-State University and a Master's degree in Public Administration from Western Michigan University. He is a licensed professional engineer in Michigan and Idaho. Before becoming director at ITD, he worked for 30 years at the Michigan Department of Transportation (MDOT), holding a variety of positions in research, operations, aeronautics, construction, and project development. Director Ness ended his career with MDOT as the North Region Administrator/Engineer.
---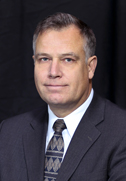 Chief Deputy – Scott Stokes
Scott Stokes, a 25-year Idaho Transportation Department veteran, became chief deputy in 2007 after a long tenure as district engineer in northern Idaho. As chief deputy, Mr. Stokes oversees the divisions of Aeronautics, Motor Vehicles, and Transportation Performance and has primary responsibility for much of the department's daily operations.
Mr. Stokes is chairman of the Idaho Traffic Safety Council and is intimately involved in all facets of highway safety for the department. He is a leading advocate of the drive to achieve zero deaths on Idaho highways. In support of ITD's strategic plan, Mr. Stokes also is engaged in the department's internal and external efforts to promote economic opportunity through transportation and to increase mobility for Idaho travelers. He is a member of ITD's four-person executive team and reports to the director.
A second-generation ITD employee, Mr. Stokes joined the department in 1992 and served as the state bridge engineer early in his career. He earned bachelor's and master's degrees in civil engineering from Brigham Young University and worked for a private engineering firm about eight years before joining ITD.
---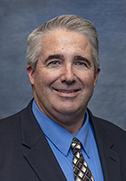 Chief Operations Officer – Dan McElhinney
Dan McElhinney accepted the position of Chief Operations Officer for the Idaho Transportation Department (ITD) effective August 10, 2020, after an extensive national search. As the Chief Operations Officer for ITD, he provides leadership and support to the six District Engineers and district employees across the state in highway planning, design, construction, maintenance and traffic operations helping to serve the traveling public and local communities. Daily our 1600 ITD employees are focused on operating and improving an integrated network of over 12,000 highway lane miles with over 1,800 bridges, 34 rest areas, and 12 fixed ports of entry.
Dan brings a wealth of experience with him to ITD. During his career, he has dealt with many issues that our department will be facing such as rapid growth, innovative contracting and autonomous vehicles. He has demonstrated a history of seeing tough projects through to the finish line and bringing diverse groups together. Dan has quickly become a very valuable asset to our team as he is the kind of collaborative leader who brings people together to make us the best transportation department in the country.
Dan comes to ITD from the California Department of Transportation (Caltrans) where he served as District 10 Director in Stockton. As District Director, he was responsible for overseeing more than 3,500 lane miles in eight counties, leading 600 employees and managing a nearly $2 billion capital program asset management plan and an annual operating budget of more than $150 million. He also brings experience serving on a variety of commissions and policy councils. As District Director, Dan served as Commissioner on the Delta Protection Commission and as a Caltrans Ex-Officio member of the San Joaquin Regional Rail/Altamont Corridor Express Commission, the Stanislaus Council of Governments, and the San Joaquin Council of Governments. He previously served a six-year term as a Commissioner on the San Francisco Bay Conservation & Development Commission (BCDC) and on the BCDC Sea Level Rise Policy Group.
Prior to accepting the District 10 position, Dan served as the San Francisco Bay Area District 4 Chief Deputy Director where he was responsible for over 7,000 lane miles in nine counties for 16 years where he led more than 3,000 employees and had oversight for a construction program in excess of $10 billion during that time. Dan also served as the State Toll Bridge Program Manager leading rehabilitation or replacement of 7 toll bridges covering 20 miles of Bay Area crossings in partnership with the Bay Area Toll Authority. Previously he was a Deputy District Director/Principal Manager of the Caltrans North Region of 22 counties. These are just a few of the many positions that he held during his 32 years at Caltrans. Dan is a licensed civil engineer who graduated from the Colorado School of Mines with a Bachelor of Science Degree in Engineering with Minors in Surveying and Metallurgy.
---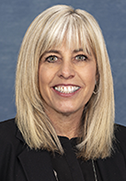 Chief Human Resources Officer – Brenda Williams
Brenda Williams brought an extensive background in human resources to the Idaho Transportation Department in October 2013 when she became the department's Chief Human Resources Officer (CHRO). Recently, she was the Area Human Resources Manager for Republic Services (formerly Allied Waste Services), in Salt Lake City, where she provided strategic leadership for multiple states. She achieved key business objectives in the areas of development, succession planning, and performance management. Republic is a Fortune 500 company that specializes in environmental services with 31,000 employees in 40 states, including Idaho.
Williams was also the Director of Human Resources for Comcast Corp., (formerly AT&T Broadband), in Salt Lake City, for multiple locations throughout the state. She was instrumental in driving employee engagement through management and employee action teams. Williams was promoted to the position after serving as Director of Staffing and Organizational Development for AT&T Broadband.
---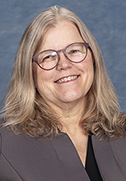 Chief Administrative Officer – Charlene McArthur
After a successful career in the private sector, Charlene "Char" McArthur assumed the position of Chief Administrative Officer at the Idaho Transportation Department in October 2013. She previously served as the Global Corporate Controller for the Fluke Corp., a Danaher Operating Company located in Everett, Wash. She was responsible for the company's financial reporting, internal control, and managing working capital targets of more than 20 subsidiaries throughout the world.
Char attributes her success to developing skilled, dedicated and engaged employees who strategically focus continuous improvement efforts on the organization's strategic priorities. McArthur, a Boise native, graduated from Boise State University with a BBA in accounting. She has worked in both public accounting and private industry. Char is a licensed CPA.

Excellence Awards


Do you have a project in mind that stands out from the rest? If so, we are asking you to nominate that project and team for the 2021 ITD/AGC Excellence in Construction Partnering Awards. Both construction contracts underway today and those built within the last year are eligible, including statewide highway and local road projects. Together we want to recognize team solutions, share lessons learned, and highlight best practices for infrastructure projects of all types and sizes per the criteria below.
Partnering – It's Just Good Business!
What occurs with good construction project partnering?
Efficient resolution of issues and project closeout
Enhanced Work Zone Safety of the team and public awareness
Higher levels of trust and personal satisfaction
Increased collaboration between all stakeholders
Delivering a quality project as a team
What are the criteria for nominations?
A project team of ITD and contractor employees that stand out for their ability to …
Resolve conflict
Improve communication on the project with all audiences
Utilize innovative solutions
Incorporate team building activities
Honor stakeholders
Achieve a common goal
Nomination forms are due by October 22, 2021 and will be reviewed by a panel of judges consisting of ITD/AGC personnel and local partners. The panel will review applications by November 12, 2021 for consideration of partnering success during or at completion of a project on Idaho State Highways or local roads during the last year. Winners will be announced the first week of December 2021. Projects will be judged based on partnering criteria found in the application package instructions, complexity, contract innovation, and status of the project. Nominations have the potential of earning gold, silver, bronze or honorable mention Partnering Recognition Awards.
For questions contact the partnering Sponsors:
---
Valid application package must include:
A single, complete nomination form reviewed & signed by both the Contractor and the District Engineer
Three to five project photos displaying different views of the project
Email the application package to: ITDCommunication@itd.idaho.gov
In your email subject line place: Contract number & Project name
Due by October 22, 2021
Partnering helps create high performing teams and excellent results.
---
Projects will be judged using the following evaluation criteria:
Safety First

Enhanced Work Zone Safety of the team and raised public awareness
Employed effective protection of the public's safety
Effectively used the various safety tools and devices available
Effectively measured and responded to accidents occurring on the project, both internally and externally

Customer-Focused Results

Effectively mitigated impacts to the traveling public, general public, adjacent businesses, and residents
Effectively communicated the project and its impacts with stakeholders and customers
Established effective means for community recognition of the project, the difficulties the project faced, the team's efforts, and successes in overcoming challenges

Innovative Problem Solving

Extraordinary obstacles overcome during the project
Extraordinary coordination and/or cooperation with other adjacent work
Disputes that were resolved timely to the benefit of all parties and customers
A team that focused on outcomes rather than processes and utilized an effective disputes resolution process

Overcoming Extraordinary Challenges

Emergency contracting
Special, unique, or unexpected features that were encountered
Use of unique construction methods
The team's ability to overcome adversity
A uniqueness of the project itself or some aspect of implementing or delivering the project

Effective Contract Administration

Effectively administered change orders
Materials documentation tracked, up-to-date, and completed
Compliance with all labor requirements (Wages, DBE, MSVWBE, Apprentice)
Open and frank contractor/PE communication/evaluation
Effectively provided assistance to each other in support of these goals

Timely Completion of Project

All aspects of the work completed in a timely manner
Timely use of project schedule
Environmental issues effectively addressed
The progress of work was enhanced in some manner
Innovative management of traffic in an effort to reduce impacts and expedite project completion
---
Valid application package must include:
A single, complete nomination form reviewed & signed by both the Contractor and the District Engineer
Three to five project photos displaying different views of the project
Email the application package to: ITDCommunication@itd.idaho.gov
In your email subject line place: Contract number & Project name
Due by October 22, 2021
2020 Excellence in Construction Partnering Award Winning Entries